Dining Services for

Colleges & Universities
Top-notch dining experiences are a cornerstone to the campus community, delight your students and staff, and give parents peace-of-mind.
Contact Us
Download Our College Dining Guide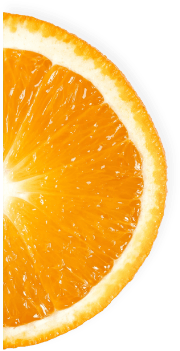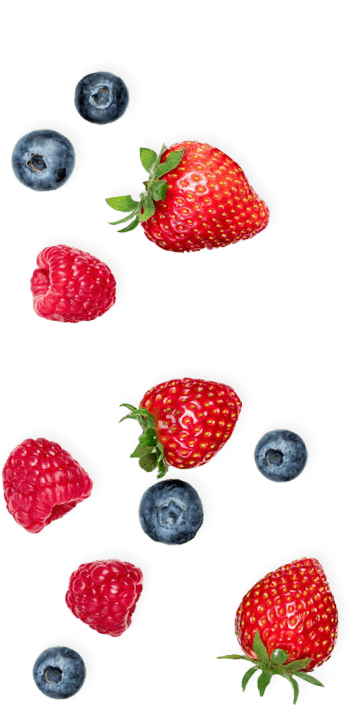 Drive Increased Meal Plan Participation
Are your campus dining locations must-stops for visitors on all tours? Is your dining hall bursting with students and staff members on any given day? We're passionate about creating can't-miss dining experiences that bring students together while nourishing them for studies, athletics and internships.
Food is a core element to university social life—it's an opportunity to bring students of different backgrounds together for the experience of a shared meal, to deepen friendships, to foster campus belonging and pride, and even to provide a home-like atmosphere with a favorite meal.
Quality dining programs not only help colleges and universities attract and retain talented students, but also provide a steady source of revenue with meal plan participation.
Learn how to increase your elective meal plan participation with strategies that meet the current-day needs of your students.
Personalized Dining Services
Serve Diverse Groups with
Diverse Needs
Host a dining environment that offers something for everyone—regardless of dietary preferences, cultural backgrounds, or level of dining sophistication. Creative Dining's robust menuing represents a diversity of cultures with meals made from fresh ingredients. Meet special dietary needs and values (halal, vegan, allergies) while providing delicious meals for all.
A Restaurant-Like Experience
Students, staff and their families can relax in an authentic atmosphere just as they would in a neighborhood restaurant or local café. Think: more café, less teria. We provide expertise in the areas of servery design, food station branding, and on-trend menuing. We also make available safely packaged grab-and-go meals and accessibility to campus micro markets for meals, snacks and beverages day or night.
Technology-Driven
We bring a complete suite of technologies to our dining solutions that cover everything from mobile ordering and point-of-sale to accounting and people management.
Learn more about how we use technology to build custom dining services for our customers.
Responsible Operations
At Creative Dining, we pursue a balanced triple-bottom-line approach to sustainability, which means we thoughtfully consider social, environmental and economic factors in our food and beverage sourcing decisions.
As a long-term industry member of the Association for the Advancement of Sustainability in Higher Education, Creative knows the importance of responsible, sustainable practices to students and campus administration.
Sustainability, Wellness & Nutrition
The health and wellness of your students is an important priority. We craft nutritionally-balanced, plant-centric menus that include whole grains and reasonable portions of animal proteins. It's a more sustainable way to eat.
Our corporate registered dietetic team provides expertise around nutritional counseling, food allergy management, sports nutrition and special dietary needs. Throughout the year, our culinarians and dietitians collaborate on menu development and offerings. We educate your students on healthy eating habits with promotions that educate and inspire.
Local Sourcing
Central to our culinary approach is the seasonal, local sourcing of produce and animal proteins. Through our innovative direct-to-farm purchasing program FARMSTEAD™, our list of partnerships of 60+ privately owned family farms, co-ops and non-profit food hubs is always growing. As we establish new geographic service areas, one of the first things we do is establish a local network to bring fresh and local foods to your table. We deliver fresh, seasonal produce, meat, cheeses and artisan-crafted foods to our locations. Creative Dining chefs support farmers markets, student and community gardens, and apiaries. With us, food safety comes first and our FARMSTEAD™ partners are thoroughly vetted for Good Agricultural Practices and food safety protocols.
Our FARMSTEAD™ programming is essential in supporting our schools who are members of The Association for the Advancement of Sustainability in Higher Education and the Sustainability Tracking and Assessment Rating Systems.
Want to learn more about local sourcing? Reach out to see what our partners can do for your school!
What They're Saying
About Our Dining Services
Dr. Robert A. Pastoor, Ed.D.

Chief of Staff, Vice President for Student Affairs
"They are always willing to try new things, which changes the culture of the institution."
"What struck the committee when they came for their presentation was their enthusiasm. Their ability to talk to us about where the food was coming from, that it was locally-grown, and the personnel that were here to service our students was a big piece of it as well.
They basically said, "Okay, this is what we're gonna do to address your problems, here are the people that are gonna do it," and they were ready to go in the fall semester when everybody came back.
Since the beginning of CDS's employment here with us, they have made great strides in serving our community as a whole. Not only the faculty and staff, but certainly the students. I think everybody thinks about the student impact, but CDS has had a tremendous amount of impact on our faculty and staff through their catering processes.
Our students seem to enjoy it, they work well with the personnel that they hire at the university. Our student clubs and organizations use them for catering all the time. It has changed the culture from looking at food service as just a business to operate occasionally here, but has looked at it as a partnership with the rest of the university."
Patrick Mulick

Vice President of Students, Lyon College
"Working with the Creative Dining team has been a true pleasure."
"It was late in the summer when we made our decision to go with Creative Dining as our food service provider, but their team immediately jumped in and had us fully up and running by the time our first students arrived back on campus. Lyon quickly saw a significant difference in the quality and variety of food options being serviced.
Students would approach me saying, 'This is the best food we've ever had at Lyon,' 'It smells so good in here,' 'Why have we not always had Creative Dining?'
We have seen huge improvements (since partnering with Creative Dining) in overall student, faculty, and staff satisfaction with food services throughout campus. Finally, the best part of Creative Dining is their desire to understand what Lyon College wants. They spent time listening to the issues we placed as priorities and helped us to better understand the steps it will take to accomplish our food service goals."
Dub Oliver

President, Union University
"I would sum up our experience with Creative Dining this way: The food is excellent. The staff is outstanding. The company is great to work with."
"Our contract was in its final year, so we established a committee of students, staff, faculty, and parents to examine our options and make a recommendation to the administration on the best way to move forward.
From our earliest interaction with Creative Dining, they understood us – our goals, our campus culture, our mission as an institution. They won the competitive bid process because we were confident that they would indeed be a partner with us in accomplishing our mission. And over the years, they have been excellent.
I was amazed how many of the staff members in food service would stop me and thank me for making the change. They talked about how different Creative Dining was and how they were being developed as people and professionals."
Sarah Westfall

Vice President for Student Development & Dean of Students, Kalamazoo College
"What has surprised me most about working with Creative Dining is the feeling of true partnership."
"The Creative team feels and acts like a K team, and I have found them to be engaged, supportive, and interested in the overall college context from the moment we started working together. Creative folks function like institutional colleagues – they bring great ideas and responses to dining challenges, they are incredibly well-informed about the broader higher ed and campus dining landscape, and they have positive working relationships across campus.
Other institutions should choose Creative Dining because they walk their talk. They learn each environment quickly and they bring real enthusiasm and care to the work. They communicate well, they invest in the ongoing training and development of their staff, they address problems immediately, and they consistently bring good, relevant ideas to our attention.  I appreciate colleagues who can help us anticipate issues and look around corners, and Creative does this without fail. They are also honest, well-prepared for every contingency, and, simply, lovely people to work with. They really are partners, in every positive sense of the word."
Delight Students,
Faculty & Their Families
Enhance the student experience and drive meal plan engagement with fresh, socially‑responsible, delicious and on-trend campus dining.