Dining Services for

Corporations
You can have all the business strategy elements lined up at your organization, but an outstanding culture is the key to truly fostering engagement, retention, productivity and satisfaction for your employees. We can help! Don't miss your opportunity to feed your culture (literally!) with an on-trend dining program. For inspiration, recipes, and our approach to creating community through food, download our corporate dining guide.
Contact Us
Download our Corporate Dining Guide
Engaged & Productive Employees
Your employees' health and happiness are tied directly to your ability to succeed. Quality dining experiences can be a defining characteristic of your workplace culture.
Foster a sense of belonging for your employees by enticing them to stay on-site for meals and meetings where they can enjoy tasty and nutritious food from scratch. An engaging dining program promotes interaction and sets the stage for collaboration and efficiency.
Enhance your culture and engage your workforce with restaurant-like dining programs tailored to your brand. Our menus and unique food stations take into account every palate: Does your team enjoy on-trend vegetarian options like Black Bean and Sweet Potato Enchiladas, and Kale, Mushroom and Gouda Quiche? Is your talent pool swimming with Gen-Z and Millennials with tastes for authentic global flavors like Za'atar Green Beans with toasted Walnuts and Sesame Seeds or Banh Mi? Or maybe they crave the classics like Chicken Caesar Flatbread Pizza, Steak Carnitas Tacos, and mouthwatering Burgers stacked high with toppings.
Scott Ingoglia

Director at Brose North America
"This café here is having a huge benefit to our teams!
 Everyone is talking about how great the quality of food and pricing is. From a management perspective – I see a huge improvement in productivity by avoiding all of the downtime of leaving Brose for lunch, plus people are starting to eat together again. Thank you and the team for the support to make this happen."
(Feedback after Creative Dining helped Brose North America build a new dining program at Innovations)
A Dining Culture of Inclusion
We satisfy the most discerning palates, dietary preferences and global favorites. Meeting special dietary needs is not a special exception, it's what we do at every meal, every day (halal, vegan, food allergies and more).
Our trained teams are in full FDA compliance with food labeling of the nine major allergens on all of our menu items. Gluten-free baked goods, plant-milk alternatives at our Zone stations and ZBox refrigerators are free of major allergens. We are intentional about offering options for everyone.
Responsible Operations
At Creative Dining, we pursue a balanced triple-bottom-line approach to sustainability, which means we thoughtfully consider social, environmental and economic factors in our food and beverage sourcing decisions. We support your sustainable initiatives first, then regularly bring value-added green hospitality practices to the table – whether it's reducing energy and water usage in your kitchens, composting and recycling, food waste source reduction or food rescue to local non-profit agencies.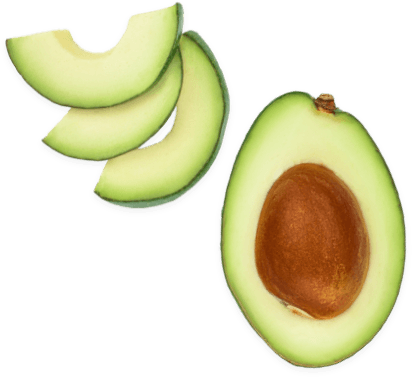 Sustainability, Wellness & Nutrition
We know that nothing is more important for your program than ensuring the health and wellness of your employees. Creative Dining's menu development is strategically aligned with Menus of Change®, a national program developed by the Culinary Institute of America and Harvard's T.H. Chan School of Public Health. The program educates and advocates for menus that are balanced in wellness, sustainability and flavor. We craft nutritionally-balanced, plant-centric menus that include whole grains and reasonable portions of animal proteins. It's a more sustainable way to eat. The adoption of Menus of Change® is a pillar of our programming for clients pursuing the WELL™ Building Standard certification.
Our corporate registered dietitian team provides nutritional counseling, food allergy management, sports nutrition and special dietary needs. Throughout the year, we educate your employees on healthy eating habits with promotions that educate and inspire.
Local Sourcing
Central to our culinary approach is the seasonal, local sourcing of produce and animal proteins. Through our innovative direct-to-farm purchasing program FARMSTEAD™, our list of partnerships of 60+ privately owned family farms, co-ops and non-profit food hubs is always growing.
We deliver fresh, seasonal produce, meat, cheeses and artisanally-crafted foods to our locations. Creative chefs support farmers markets, student and community gardens and apiaries. With us, food safety comes first and our FARMSTEAD™ partners are thoroughly vetted for Good Agricultural Practices and food safety protocols.
Delicious Coffee
Whether it's a small, sleek coffee kiosk or an elaborate corporate cafe, we can craft a warm and welcoming coffee program for your employees. Choose from locally-roasted beans, direct-trade coffee providers such as Thrive Coffee from Central America or nationally recognized brands for an authentic coffee-shop atmosphere that enhances your brand.
Restaurant-Level Service for Unique Environments
In addition to corporate headquarters, we can provide custom dining solutions for corporations with third shifts, aviation and more.
Waleska, GA — The Appalachian Athletic Conference (AAC) is pleased to announce its partnership with Creative Dining Services as the league's "Official Dining Provider of the AAC." "We are very excited to partner with Creative Dining Services," said AAC Commissioner...
read more
Engage Your Team &
Enhance Your Culture
Learn more about how we help you engage your workforce and boost productivity with fresh, personalized dining services.