Culinary
Expertise
Menus with Variety and Personalization
Static menus with short menu cycles often lead to boring, predictable food options. With diners eating in the same place for multiple meals per day, our culinary pros ensure that your diners always have a fresh dish to try, be it a spin on a favorite bakery treat in the morning or an event featuring hand-rolled Sushi and Boba Tea.
We work with you to craft a personalized menu that's perfect for your students, employees or residents. How? Through meal reviews on our mobile dining app, surveys, and in-person focus groups. We use real-time diner feedback to guide ongoing menu development, ensuring we are surprising and delighting every time, every day.
Farm to Fork: Locally and Seasonally Inspired
Chefs share their tried-and-true recipes (even some of their signature family favorites) on our corporate-wide menu and recipe management technology platform. That way every one of our locations can enjoy scratch-made dishes from our popular food concepts like Taqueria Mexican Cuisine, Dashi Noodle Bar and Get Real Bowls. Because of our flexibility, Creative Dining culinarians are not bound to only purchase food from a set list of approved items. Instead, our chefs shop at their favorite local stores and markets, such as a Korean Market, for specialty ingredients.
Providing Career Paths for Culinarians
Creative Dining employs an award-winning team of culinary professionals to support our on-site chefs in developing dynamic menus. Our employees actively participate in industry councils and organizations, accredited culinary schools, conferences, workshops and our own award-winning Creative University. By providing training, standards and protocols from skillet to fork, our culinarians learn to harness their passion for food and develop their skill sets in the kitchen. We've even had dishwashers become head chefs – how cool is that?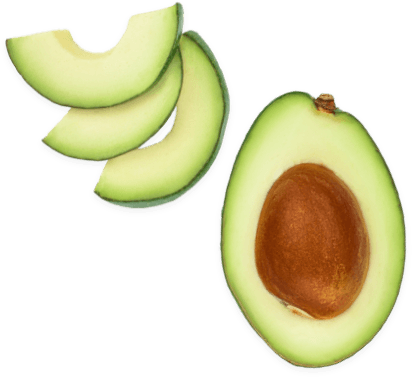 Culinary Innovation Council
Innovative. Inspired. Highly-skilled.
Composed of an internal team of chefs and operators, our Culinary Innovation Council stays on top of food trends to develop cutting-edge programming. Our expert culinarians are always developing mouthwatering, nutritious and fun menu offerings to keep things fresh in the kitchen. From Mini Cannolis with Dark Chocolate Drizzle to Garlic Lemon Halal Chicken Noodles and Rustic Cheese Neapolitan Flatbreads, our chefs collaborate to hone their culinary chops and experiment with new flavors.
The Culinary Innovation Council uses market data to create trending food concepts for our dining locations that include multiple recipes with a common theme and complement each other, such as plant-forward or Middle-Eastern inspired. This process includes sourcing ingredients, creating recipes, testing recipes, finalizing recipes, gathering feedback from focus groups, adjusting if needed, layout of concepts and workflow charts, pricing, branding, photography and sourcing of packaging.
Chef Lab
Creative's culinary teams receive extensive hands-on training at our bi-annual Chef Lab event, an in-person 2-day bootcamp with guest speakers and fun challenges. They explore topics such as flavor mapping, recipe development, food costing, plating techniques, sustainable menuing, and even hold a cooking competition. 
Feed your culture and meet your goals
The Best Dining Programs
Create Connection
Meet your organizational objectives with delicious food. Attract top talent, increase retention, foster a sense of community, and enhance your culture. Start today.